The Time Trust's Terrific Treatise on Tolkien's The Two Towers
Been a busy few days. My family got together for the annual Christmas dinner a bit early this year for various reasons, and I've been sleeping some REALLY strange hours lately. As I write this, it's between 3 and 4 in the morning... but I'm actually feeling fine right now. I am a "night owl," after all.
For those of you following my Five Earths Project stories, I've written a few chapters in the ongoing INVASION! round-robin at the Earth-1 Yahoo! Group. My goal is to finish this story this week, and I've got it all planned out. All that needs to be done is write it and write it well. My most recent chapters can be found beginning here.
Now, last week I promised that review of The Two Towers. Well, look no further. Here it is: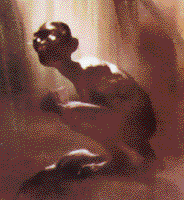 The Two Towers - The Time Trust's Review
First off, I like those initials.

I took some time off work and even missed the first hour of my night class (last one of the year) to see this film. It was a 4:00 PM showing, so I figured I'd be out by about 6:30. What I didn't take into account was that there were of course about 20-25 minutes of previews before it even started. And the film seemed to be about 2 hours and 50 minutes long (IMDB.com says its running time is 179 minutes, or 2 hours and 59 minutes, so I wasn't far off); that's about 9 reels of film! In fact, I had a morbid fascination as I watched for the reel change every 20 minutes. After seeing Fight Club again recently, I've begun noticing those little oval dots that appear at the top right corner of the screen during every film, indicating a reel change is coming (Brad Pitt's character illustrates this in a memorable sequence of that film). Anyways, this is getting a bit off-topic...
My thoughts on the film: I was at a matinee showing at the least-active Silver City in the Lower Mainland (of Greater Vancouver), so my friends and I got some really great seats. The anticipation for the film was running high, though I needed some coffee to keep me up (not too much, though, or I'd be fighting a losing battle with my bladder -- the movie and previews are almost three and a half hours long!) because I'd only had about 5 hours of sleep that night (don't ask

). By the time the movie started, I felt like cheering simply due to the anticipation, but once it actually got going, I concentrated on following the various plotlines.
My first problem with the film: Despite director Peter Jackson's assurances that there would be some sort of recap of The Fellowship of the Ring at the beginning of The Two Towers, there isn't really anything of the sort, except for a new look at Gandalf's battle with the Balrog on the bridge at Khazad-Dûm from the wizard's perspective. Other than this, the story just picks up where the last movie ended. It must be remembered that The Lord of the Rings is not really a Trilogy after all, though, but one long story broken up into three books. Likewise, this film cannot stand alone but only as the second Act in a three-act play. However, I pity anyone who is not intimately familiar with the events of Fellowship while watching this movie; I really can't imagine how one would follow the so-called "sequel" without that knowledge.
The next problem I had with the film was that, in following the important events of the novel so closely, so many things happen in a very short sequence which comes off as "hurried". After about half an hour, though, I began to notice that either I became used to the pacing, or the pacing simply became better.
The most interesting character in the film was Gollum/Sméagol, surprisingly enough. Once I got past his obvious CGI-ness (which was yet superior to any other humanoid CGI character I've seen), Gollum began to grow on me in a way he never really did in the books. In a memorable sequence the conflict between the two sides of Gollum's personality (Samwise Gamgee called them "Slinker" and "Stinker" in the book) is demonstrated as the good and evil sides try to wrest control over him, with the good side winning out most of the time... at least at first. Gollum on-screen is shockingly animalistic. One almost wants to cringe as this human-like being cowers and crawls around on all fours like a lizard, and Sam wonders why Frodo doesn't just put the poor creature out of its misery. The reason, of course, is that Gollum represents what Frodo will become if the One-Ring is not destroyed, and if even Gollum can be redeemed, then there is hope for him as well.
The Lord of the Rings trilogy is a special effects extravaganza, a technical masterpiece, and there are some very beautiful sequences in this film. The countryside of New Zealand, where the films were shot, lends itself well to the mythology of Middle-Earth, and although it is not hard to spot where the natural landscapes end and the CGI landscapes begin, everything is bathed in an ethereal light which helps the suspension of disbelief. My favourite special effects scene was the flooding of Isengard caused by the uncharacteristically enraged Ents (walking trees).
This film is not for everyone. As I said, I pity those who aren't already familiar with at least Fellowship, if not the novels themselves. Visually, this adaptation does a great deal of justice to the world Tolkien created in his novels, but not enough time is taken to do justice to the story itself, I'm afraid. I constantly had the feeling that I was watching a "Reader's Digest" version of the story or a much lengthier film at double or quadruple speed. There simply isn't enough time in three hours for the kind of character development as seen in the novels (with the notable exception of Gollum). The Lord of the Rings would be much better off storywise as a mini-series rather than a film trilogy. Still, as a Tolkien admirer and LOTR enthusiast, I enjoyed this film immensely, though Fellowship was superior in many respects.
The fantasy genre for the most part is very hit-and-miss, with only a few masters (such as Tolkien and C.S. Lewis) getting it right -- the rest seem to be all style and no substance. Tolkien, however, had a moral underpinning to his stories which had great consequences as each character made his choices, whether they were between good and evil, recklessness and caution, or bravery and cowardice.
Summary: It's well worth seeing, particularly for the spectacular battle scenes, the camaraderie between Aragorn, Legolas and Gimli, and the interaction between Frodo, Samwise and Gollum and the moral questions that arise there, but it lacks heart. It will blow you away as an exhibition of what is possible in cinematography and SFX today, but it fails to do justice to Tolkien's fable-like story. I give it 4 stars out of 5 for that reason.
P.S.: Did another LOTR "Personality Test" -- this one different than the previous. Here were my results:
Interestingly enough, when I changed my last answer to see what would happen, the result was Boromir, Faramir's brother. (I've always wondered what happened to Nearamir and Excitamir, the other brothers... okay, stop groaning.

)